I used to love taking photos for my reviews. It was exciting. I started out just taking them on my desk, then started to get concerned about things like lighting, so I made a custom light tent out of a cardboard box and some tissue paper. Eventually I got a real light tent and a nicer camera. And yet, for whatever reason, somewhere along the way I stopped enjoying taking photos. I tend to find the process tedious nowadays.
I have a few different ideas why this might be the case, but the main one is: what is the point, tell me, WHAT IS THE POINT when TheFwoosh.com's MatthewK is doing crap like THIS?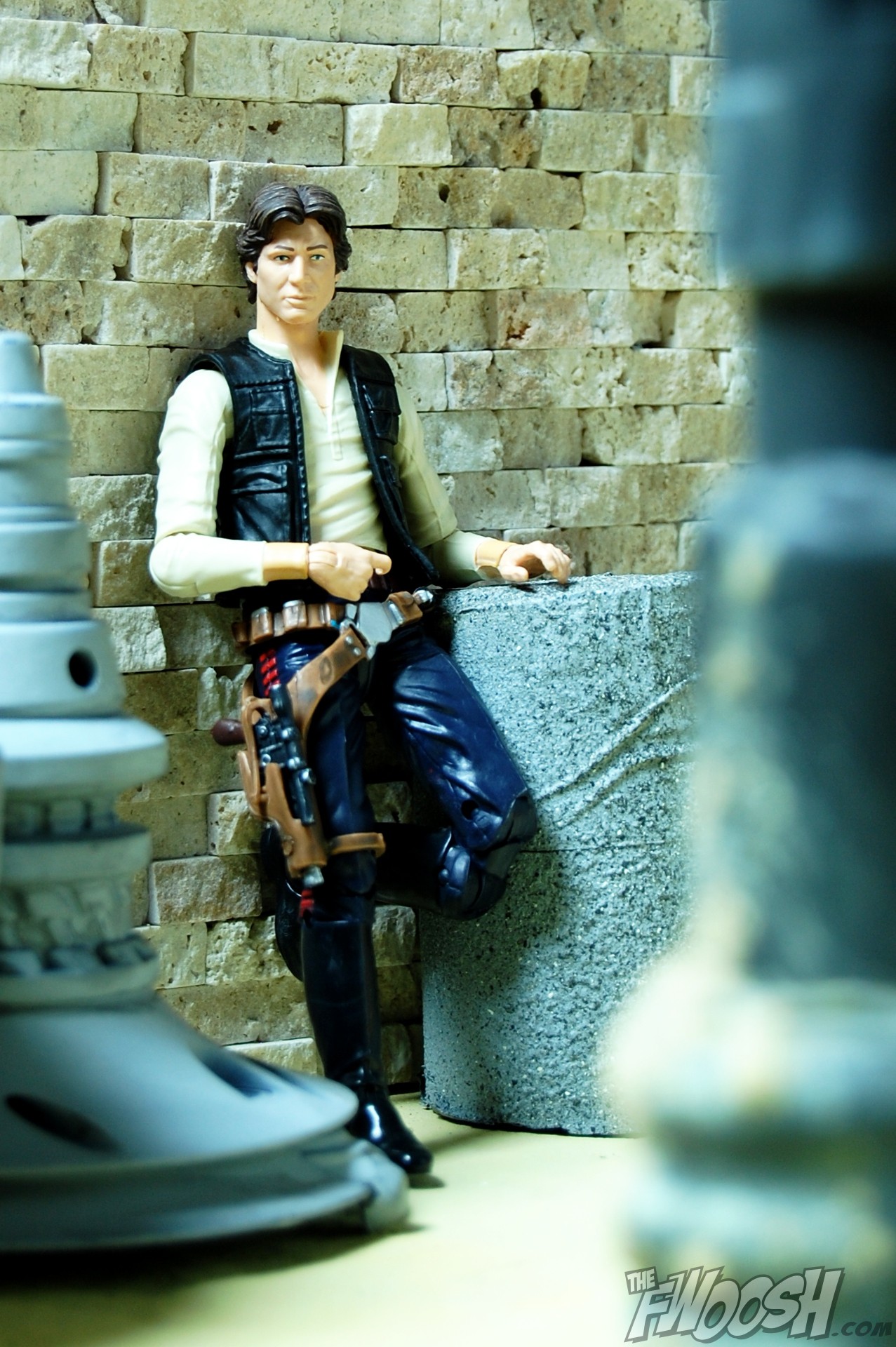 Or this?
And then there's this:
See that shot? I was planning to take that exact same shot. Same pose for Han, same angle, same framing, everything. Now, to be honest, my idea for that shot came from this one I took years ago, and Matthew admitted my pic led him to track down the computer console set (which is from Diamond Select's deluxe Malcolm Reed figure for their Star Trek: Enterprise line).
But whatever. He beat me to it, and did it a hundred times better than I would have. It's brutal. It's demoralizing.
And that's to say nothing of the work of Ed Speir IV, Monte, Ridureyu, Jova Cheung, splittyhead, or any of the other talented action figure photographers out there. I get tired just thinking about the effort that must go into their work.
I know photography is not my forte. Writing is, to the extent that I have any forte. That's why I write long prologues and digressions in my reviews and sometimes write them as interviews and sometimes add little bits of flash fiction and other weird stuff. I could write the scene that's going on there between Han and Luke in Matthew's post, but I could never shoot it. He's an amazing photographer and an equally amazing diorama creator.
And that's why I hate MatthewK.
[Not really. I'm just incredibly jealous.]